The good FICO Credit Score not only stands for the mortgage loan but also impact to your overall financial conditions. So, when it comes to obtaining knowledge about Good Credit Score then no stone should remain unturned and hopefully, you have a wide knowledge.
At the point when you make a decision to deal with the mortgage, the FICO Credit Score makes a vital impact on the rate of interest and you have to give serious attention to this fact. The credit report and FICO credit score are necessary elements help the lenders to take decision for the mortgage approval. The details described in the credit report helps to generate the credit score.
FICO Credit Score
FICO credit score is brought into existence by Fair Isaac and Company. It is a formula considered for providing mortgage application approval. However, the three-digit score means a lot. Besides its importance, in several ways, the credits score seems mysterious. In case you don't know what your credit score is even if your credit score is unclear to you uncertainty you will remain under the dark to know how much efforts you need to make to raise your Credit Score.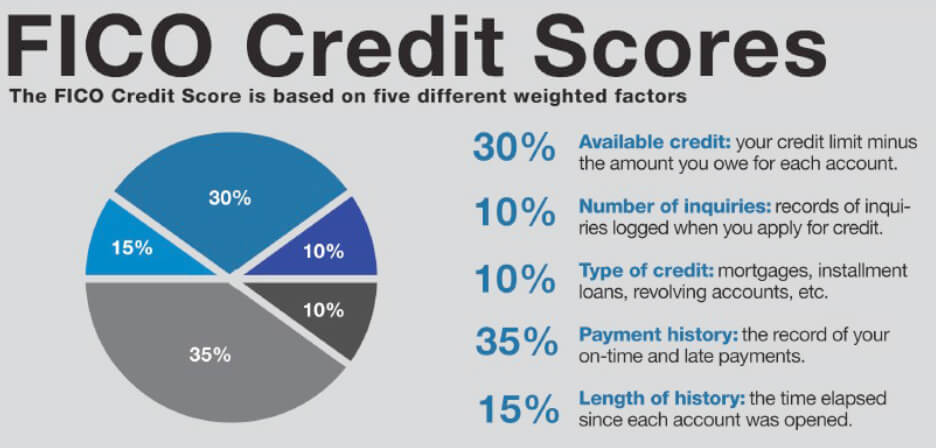 What is Good FICO Credit Score for Mortgage Approval?
The range of FICO Credit Score takes place between the ranges of 300 to 850 point range. The higher credit score you have the lower interest rate you will obtain your mortgage. The range is well described below:
760 to 850: This one is the excellent range of your credit score that delivers no impact on the interest rate. You are likely to gain lower rate of interest.
700 to 760: The range 700-760 is assumed as Very Good credit score with minimal impact on the mortgage rate of interest. You are likely offered the rate of interest approximately 0.25% that is not too higher.
660 to 699: This range of credit score counted as Good that offers a small impact on your rate of interest. You will get up to 0.5% interest rate.
620 to 660: This score considers as the Moderate that affects your interest rate with the rate of interest up to 1.5%.
580 to 620: The serious terms of credit score range 580 to 620 highly affect the rate of interest. You may hit up to 2-4% higher rate of interest.
500 to 580: The Very Poor range is a matter of trouble to get the mortgage. Surely it will ask for the higher rate of interest.
Overall it is good if your rate of interest lay between 700 and above while the very poor range ranks your credit score to get the higher rate of interest. Let's do something to rapid increase Credit Score.
Best Ways to Achieve Best Credit Score
Whether you are looking to Fix Poor Credit Rating for good financial impact or seeking to buy the mortgage, in both conditions the below tips will deliver higher satisfaction to your search on how to achieve the best FICO credit score.
Know The Updates Of Your Credit Report
First of all get ready to find where your credit score stands. For this purpose, you must contact Major Credit Agencies, TransUnion, Experian and Equifax. The three bureaus are legally allotted to provide free credit report of every 12 months. Before managing your credit score must know how much you need to improve.
How Credit Score Works
The Credit score of an individual is categorized involving the Payment History, Amounts Owed, Length of Credit History, New Credit and Type of Credit. These all deliver significant positive or negative impact on the credit report.
Remove The Errors
When you find uncertain errors like incorrect address or any other, try to remove all this kind of errors by contacting with respective credit bureau along with the copies of relevant documents, identification of disputing items and request to delete or correct the errors.
Manage Your Accounts
When we talk about managing your account it simply refers to terms includes:
Pay down your debts
Pay bills on time
Use the credit accurately
Don't close the accounts
Eliminate the disputed accounts
Credit Repair Company
It has proven that Tradeline brokers can provide up to 200 points to Raise Your FICO Score. In order to improve your credit score overnight get associated with Tradeline Credit Repair Company, one of the best ways to boost credit score.